ALWAYS HEED WARNING SIGNS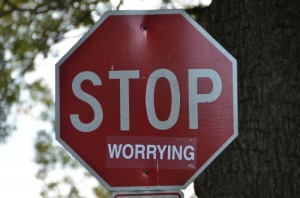 "And your ears will hear a word behind you, saying, This is the way; walk in it, when you turn to the right hand and when you turn to the left" (Isaiah 30:21). 
It's important to heed warnings from God. It's like driving your car down the road, seeing a sign that says "Detour," "One Way," "Curve Ahead," and heeding the signs to avoid getting into an unsafe situation. It's the same in our walk with God. 
God sends signs and warnings along our path in life as well. If you will heed the warnings, you will be able to safely remain on course. Always follow peace in your heart and you will be going in the right direction. 
Always listen to God—obey the leading of His Holy Spirit. Only God can be counted on to never fail you. If you have failed to heed a warning or several from God, there is still hope. Take time to read 1 John 1:9. 
"If we confess our sins, he is faithful and just to forgive us our sins, and to cleanse us from all unrighteousness."
When trouble starts in life, too often people listen to the wrong people—the naysayers. Don't listen to the "What if's" from other people. Keep your trust in God, your focus on Him, and seek the LORD for His direction…even in the midst of difficult circumstances. Don't react—stay calm—stay in peace—and wait on the Lord. Trust Him! 
"As for you, be calm and cool and steady" (1 Timothy 4:5). 
With God, all things are possible. In 2012, the LORD allowed me to see the stop sign above on the corner of Vail Avenue and Randolph Road in Charlotte. It was in a time of great need–my husband was in the hospital at Mercy. God raised him from death, healed him from two strokes, and walked with us through his two open heart surgeries. God was faithful then and He is still faithful today. If you need encouragement, take time to read A LEAP OF FAITH (25 Days At The Mercy Seat) …available on Amazon, www.starministriesinc.com, xulon.com and other book distributors. It will give you increased faith to believe God for anything. Make sure to pray the confession prayer inside the book. Always read God's Word…abide In Christ through prayer and study. It will change your life forever. 
God bless you and stop worrying. God is in control. I don't know what you're walking through, but God is with you. He is full of mercy and grace and brings justice to all. The Blood of Jesus covers you–the Blood answers from the Mercy Seat in Heaven–as believers in Christ, we are seated with Him in heavenly places–and we win in the Courts of Heaven. 
HIS LOVE and mine, 
Deborah Starczewski 
BOOKS FOR ENCOURAGEMENT
GOD'S PRICELESS TREASURE (How To Overcome Challenges, Be Transformed And Know  Your Purpose)…a great in-depth book on God's plan for your life and moving forward after heart-wrenching experiences. You can move from drama to destiny by turning to Jesus. A great read for couples and those seeking to get married. 
A LEAP OF FAITH (25 Days At The Mercy Seat)…the amazing ways the LORD led will keep you turning the pages and give you a glimpse of the amazing love of Father God. A must read for all. A modern day resurrection story. 
THE MIDNIGHT HOUR (Will America Turn Back To God?)…a must read for all.
Trackback from your site.