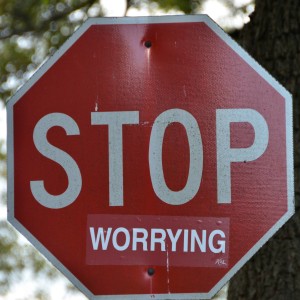 Just as the LORD showed me the Blood of Jesus flowing from the Mercy Seat in heaven to us here on earth in an open vision….. just a few days before my husband went through two open heart surgeries, had two strokes, etc…that same resurrection power that raised him up is still at work in us today as believers. The full account is in A LEAP OF FAITH (25 Days at the Mercy Seat)…and will give you hope and encouragement to believe God for anything. 
I personally believe there is divine acceleration taking place across America and the nations–the rain of the Holy Spirit is creating a divine shift. We live under an open heaven as believers…the veil was ripped…and we can come boldly to the THRONE ROOM of grace. 
Don't give up on your family, your friends, your future, this nation, or the world. God is not dead. There is a supernatural shift taking place in the atmosphere AND we KNOW GOD has already defeated the enemy–step into divine purpose with divine alignment and step out in faith to obey all God has put in your heart to do WITH HIM. 
It's our privilege to pray and be the heart and hands of Jesus in the earth. Take back territory the enemy has stolen. Take new territory the LORD has given you. Stop worrying–and choose instead to decree and declare God's Word.
#obeyJesus #Standstrong #telltheworldaboutJesus
DEBORAH 
BOOKS BY DR. DEBORAH STARCZEWSKI
GOD'S PRICELESS TREASURE (How To Overcome Challenges, Be Transformed, And Know Your Purpose)….learn how to move from drama to destiny, pain to purpose, a mess to a message, bring life back to your marriage & family, be healed from heartache and pain from failed relationships, and turn your trials to triumph through turning to Jesus Christ in practical ways. 
A LEAP OF FAITH (25 Days At The Mercy Seat)…a modern day resurrection story that will give you faith to believe God for anything!
THE MIDNIGHT HOUR (Will America Turn Back To God?)…a must read for all.
Available on Amazon, Barnes & Noble, www.starministriesinc.com and other distributors.
Never doubt God's love. There is something quite beautiful and amazing about God's capacity to cause all things to work for good–because of Jesus.
"How blessed is the man whose strength is in THEE: in whose heart are the highways to Zion! Passing through the valley of Baca, they make it a spring" –Psalm 84:5-6.
Baca means "weeping."  Most people have had times of weeping when hearts and hopes feel crushed in this life through some crisis, hardship, betrayal, or devastation. 
Do not ever doubt God's love. Remember, He answers prayer in ways we might not think. He always does it in ways so we know it's HIM. He goes to extreme measures to make Himself known. 
Because God has placed in our hearts "highways to Zion," when we pass through valleys; we do not live in them. We pass through with Jesus. Once we are on the other side of weeping (having experienced extreme heartbreak, betrayal, and hurts) our Redeemer makes our valley experience into "a spring." The very thing that overwhelmed us, no matter if it was for a season or even years, in time, will refresh us because we know that God was with us through it all. We look back and see His Hand behind the scenes of the past, and know He is with us in the present and whatever the future may hold. We are able to share of His goodness because we have a new testimony. 
Has someone hurt your deeply? Has the enemy isolated you and caused you to doubt God's love? Never forget—even the hairs on your head are numbered. God cares deeply. It is His great love for us that redeems our hardships. He brings good out of what was meant for evil—remember the story of Joseph in God's Word. He was betrayed by his brothers and they left him to die. He was unjustly accused by Potiphar's wife, imprisoned and forgotten by all EXCEPT GOD. God watched Joseph's reaction to difficulty and was with him through it all. Rich or poor, blessed or persecuted, Joseph served God. Joseph was on trial before men—but was found innocent by God. God used everything Joseph went through to shape him for His purpose. 
God uses our redeemed hardships to train us to deliver other people. Jesus was a man of sorrows. He was One who was acquainted with grief. Yet in all of what He walked through on earth, His suffering was the Father's means of acquainting Him with the feelings of mankind's pain and need. What have you walked through that someone else needs to hear to make it through? 
Do not forget, while we were yet sinners, Jesus Christ died for us. If we will choose to submit and surrender to God's plan to be formed in us, God will take the sorrowful things we have walked through to enlarge our hearts and fill us with overflowing compassion. Only when we have been acquainted with grief, can we be anointed with true compassion from above to deliver others. 
As we were driving to a luncheon this week, we passed by a shopping center and saw what appeared to be some sort of equipment that made me think of Haman's gallows in the Book of Esther. The Lord spoke to my heart and reminded me that the plots and traps people set for others, they will be caught in them instead. 
The Bible says: "So they hanged Haman on the gallows that he had prepared for Mordecai. Then the king's wrath was pacified" (Esther 7:10). Like Esther, we can now come before the King of kings and tell him exactly how we feel, what is on our heart, and what is troubling us—the evil plotted against God's people that the Holy Spirit has revealed. 
After seeing the hanging pole (or gallows), I chose to turn around and take a picture. It took all of two minutes. I circled through the parking lot, stopped and took the picture, and proceeded out again to the light at the intersection. Interestingly enough, the jeep in front of us had a wheel cover with the word problem upside down, and just over it in white were the words NO PROBLEM.  I knew God was making Himself known to us, and letting us know the obvious. Problems are NO PROBLEM for God. Amen. I know that someone is shouting high praises to Heaven now after reading this as well. 
Then the car in front of us at the next light had a sticker in the window with a circle on it. Inside the circle were two hearts and a CROSS. God wants us to be alert to Him to see what He is revealing. We can see manifestations in the natural of what is happening in the spirit realm—if we are alert and in-tune to God. Because God is Love, He is a communicator. In fact, God is always communicating with us. Being sensitive to the Holy Spirit is an important part of successfully navigating life. 
Be assured, God knows the number of hairs on every head, and HE knows exactly what you or someone you love is walking through right now. He will avenge you and make every crooked place straight. He is long-suffering and waits to give people time to repent. But God doesn't wait forever. Time is short—eternity is forever—heaven and hell are real. We must choose: LIFE or DEATH.
God has not promised to keep us from valleys of pain and sufferings, but He has promised to make us fruitful in them. As we remain faithful to God in the trials of life, the likeness of Jesus Christ shall emerge in our spirits—thus Christ revealed to those around us. Other people will see the light in us as we stand strong and shine with the glory of God. 
God's love and mine,
Deborah 
BOOKS BY DEBORAH STARCZEWSKI
GOD'S PRICELESS TREASURE (How To Overcome Challenges, Be Transformed and Know Your Purpose)….published 2011 by Charisma/Creation House Press. Learn how to move from drama to destiny, pain to purpose, a mess to a message, a trial to triumph through turning to Jesus Christ.
A LEAP OF FAITH (25 Days At The Mercy Seat)…the full account of God's miraculous intervention, resurrection power, dreams, visions, and spirit-led living. You won't be able to put the book down. God raised my husband from death, healed him from two strokes and walked with us through his two-open heart surgeries. Read and see the stories unfold of my daddy's passing to heaven, our son's first open-heart surgery, and the continuing miracles. This book will give you hope to believe God again for yourself, your family, and the nations.
THE MIDNIGHT HOUR (Will America Turn Back To God?)…a must read for all.
Available on Amazon, Barnes & Noble, www.starministriesinc.com and other distributors. 
Stand firm in Christ. Scripture: Isaiah 52:7; Romans 10:15
It's Christmas time, but no time to compromise. It's really Christmas 365 days a year to the believer. We have the gift of Jesus and the power of standing on His Word. We must stay in peace to keep our walk with the Lord pure and holy. And learn to stand in agreement with GOD in prayer. We must heed the warnings of God however He sends them…through a check in our spirit, an uneasiness or burden we sense, a dream, vision, through His Word, or voice. Never ignore the warnings and promptings from God. Keep your heart pure and your feet shod with the gospel of peace at all times so you can hear the Voice of God. 
When was the last time you heard a message about feet? You might be reminded of the time in Scripture when Jesus washed the feet of His own disciples. Some of you might think of walking on sand in the heat of the day and coming in to a refreshing bath. Some of you might be thinking about coming in from a ski trip out in the snow—with your feet by a fire and a cup of hot chocolate.
The Apostle Paul did not avoid the subject of feet. He made feet a focal point of one of his most powerful messages. We must learn to stay in peace…with our feet shod with the gospel of peace, at all times. We must not allow the wind and waves of life to get inside us…no matter what we are facing in life. No matter what battle is raging, what attack has happened, or what you are seeing all around you, don't allow the raging seas to get inside your heart. Keep your eyes focused on Jesus and don't allow the enemy to abort God's plan for your life. Look at what Scripture says about standing firm. 
You can read about it in Ephesians 6:10-18—about the armor of God. Let's take a closer look.
The Bile says it four times in four verses (verses 11-14 NIV), Paul declares that the armor's purpose is to help us "stand," "stand against the devil's schemes," "stand [our] ground," and "stand firm." Armor would be incomplete without shoes. Paul identified this as "the preparation of the gospel of peace" (verse 15). Paul knew that we would need to be equipped and have a firm foundation in Christ to face opposition. And you get rest assured, if you are still breathing, you will face opposition. 
The Roman soldier's sandals had a long spike at the heel of the shoe. The purpose was to allow the warrior to plant his feet firmly in the ground when an opponent approached. The soldier would have an obvious advantage with his feet secured in the ground. He would be able to stand in the face of opposition and not be moved. This part of his uniform enabled him to keep his footing even in the face of the enemy and danger. 
That is precisely what our Father God wants for every one of His children today: the ability to stand firm in the face of troubles and opposition. This is possible when we plant our feet on a firm foundation—the foundation of faith in Jesus Christ—the Solid Rock on which we stand. That's what happens when we are in a life or death situation, we can cry out to God for help. We know WHO to turn to when problems arise because we know WHO we are IN CHRIST and we belong to HIM. We must learn to live by faith. 
Ask yourself this question: "Is my faith well grounded?" 
With the evil that has escalated across America and the unrest across the nations, it is imperative that we are secure in Christ and learn to stand firm in Him. We are also to be identified by the fruit of our lives—the way we act. (See Luke 6:44 and Matthew 7:16). The Holy Spirit has graciously given us love, joy, peace, patience, kindness, goodness, faithfulness, gentleness and self-control. (Galatians 5:22-23). When we are faced with extreme adverse circumstances, any of us can act inappropriately. Often times our fruit can be anger, conflict, sorrow, defensiveness, harshness, impatience, and even rudeness. We could say it may be anything but self-control. Oh, and let's not get in the seat of judgment and pretend to know how it feels to walk through a crisis of one sort or another. You really don't know how you would respond or react till you walk in the same situation. So ZIP IT now….God doesn't call us to be jury and judge. We are called to pray for one another. 
We also must not pretend the enemy does not exist…like an unwise person who walks up on a python and thinks it is okay to play with it. We are not called to ignore the enemy or his tactics. We must know that the deceiver can use our wounds from the past, agreements we have made, weaknesses in our flesh, and the lies we have believed of the enemy to keep us locked in a negative cycle of sinful behavior and wrong choices. 
I can assure you that if you have any knowledge of God at all, when faced with a crisis, most people will call upon God. Even America called on God in prayer right after September 11th…and churches were filled to overflow for about three weeks. Then life went back to what the world thought was normal. But it is anything but normal. 
We must seek godly counsel and wisdom, along with prayer and ministry to find lasting help. For immediate help, prayer is the first thing we must do. No matter if you personally believe it or not, Satan is real and so are his evil tactics. He uses a hierarchy of fallen angels for his evil purposes because he doesn't have the authority, power, and abilities of God. Satan is not omnipresent. And don't think Christians cannot be harassed, oppressed, or afflicted. If you think that way—you are already deceived. 
The enemy comes like a roaring lion—seeking those he may devour. So what can we do when it is obvious that we are being attacked? What can we do when we are acting out in ways that are not in our character as a born-again believer of Jesus Christ? Get on our knees in prayer—cry out to God for help.
Pray Psalm 91 and Psalm 59. Say them out loud. The spoken Word of God cannot return void. What else can we do? Put on the armor of God. (See Ephesians 6:11-18) The shield of faith, the helmet of salvation that guards our mind, will and emotions, shoes of peace, and the belt of truth are defensive weapons. The Word of God is an offensive weapon. We need to stay close to God…read His Word and study the Bible on a daily basis. Our other offensive weapon is prayer. Choose to cultivate a life of prayer that goes far beyond praying over meals and crying out to God only in a crisis. Talk to God all day long. When you wake up in the night time, tell the LORD that you love Him. Talk to Him throughout your day. Each day of life is a gift from our Father God. 
The Bible and prayer will do more to help show the true fruit of who we are than anything else we can do in this life. We must ask God to help us cast aside any of the rotten fruit of Satan and enjoy the precious fruits of the Holy Spirit in our lives.
Choose to enjoy Christmas—365 days a year. Choose to enjoy family and friends. Make wise choices and stand firm—planted on the solid Rock—Jesus Christ. 
#Christmas365 #telltheworldaboutJesus #AbidingInChrist 
(Excerpts from all three books…) 
Stand strong in the Lord,
Merry Christmas,
Deborah Starczewski 
BOOKS BY DEBORAH STARCZEWSKSI
GOD'S PRICELESS TREASURE (How To Overcome Challenges, Be Transformed and Know Your Purpose)…learn to move from drama to destiny. Learn that you can make right choices and change your life through turning to Jesus Christ. You can overcome the pain of divorce, heartache and loss. Learn to triumph through trials and tribulation by turning to Jesus.
A LEAP OF FAITH (25 Days At The Mercy Seat)…the full account of God raising my husband from death, healing him from two strokes, and the walk through two open-heart surgeries. Read the amazing ways the Holy Spirit led us—through our son's first open-heart surgery….and through the loss of a loved one—my daddy. The amazing ways God led us will encourage you and give you hope to believe God for yourself, for your loved ones and for the world around you. 
THE MIDNIGHT HOUR (Will America Turn Back To God?) …a must read for ALL! 
Available on Amazon, Barnes & Noble, www.starministriesinc.com and other distributors.