PRAY AND ASK GOD FOR SUCCESS…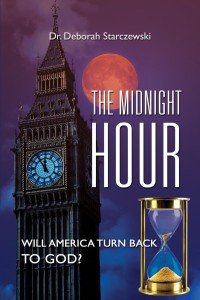 PRAY AND ASK GOD FOR SUCCESS….look at what happened with Nehemiah when he prayed and asked God for success. 
Nehemiah 1:10 "They are your servants and your people, whom you redeemed by your great strength and your mighty hand. 11 Lord, let your ear be attentive to the prayer of this your servant and to the prayer of your servants who delight in revering your name. Give your servant success today by granting him favor in the presence of this man."I was cupbearer to the king.
Nehemiah prayed and asked for success…..Then the King sent Nehemiah to Jerusalem where he inspected the walls, built and and repaired them. God's heart is always for restoration and bridging the gap between man and God. God connects people on purpose for His divine purposes in the earth. Ask God what HE would have you to do with Him. Have a willing heart to partner with God. STEP OUT AND OBEY HIM. Prepare to stand out and stand alone…knowing God is with you. 
God is calling us to bridge the gap between the lost and Him as we share the love of Jesus Christ. Broken bridges are appearing in families, in business, and even in churches. Stay in the Word, read the Word, pray the Word and renew your mind….allow the water of God's Word to wash away doubt, unbelief, depression, corruption, and every fiery dart the enemy sends. 
I believe that before the end of the age, the world will look at the church and see a family that can be trusted because they walk in love and their word is their bond. The strength of our witness will be determined first by how much we trust God's Word and then by how much our own word can be trusted. Sometimes the very test (or storm) we are walking through has been totally ordained by God because people will see and witness the power of God to withstand the battle that rages. Reflect on the life of Joseph and remember that God is for us and not against us. Our part is to believe God and choose to do the right thing. Make sure your relationship with God is first priority. Be a God-pleaser, not a man-pleaser. God is more concerned with the inward purity of our hearts…than any outward appearance to man. Be a bridge builder and point people to Jesus. #telltheworldaboutJesus 
(Excerpt from THE MIDNIGHT HOUR…Will America Turn Back To God…published 2015…available on-line on Amazon, Barnes & Noble, www.starministriesinc.com)
BOOKS BY DR. DEBORAH STARCZEWSKI
GOD'S PRICELESS TREASURE (How To Overcome Challenges, Be Transformed, And Know Your Purpose)…learn how to overcome in life through turning to Jesus. Move from drama to destiny, pain to purpose, a mess to a message, and trial to triumph. 
A LEAP OF FAITH (25 Days At The Mercy Seat)….a book that will keep you turning the pages…filled with supernatural encounters and hearing the voice of God..for the saving of lives. 
THE MIDNIGHT HOUR (Will America Turn Back To God?) …a must read for all.
Trackback from your site.