THE DIFFERENCE BETWEEN LOVING GOD AND SERVING MAN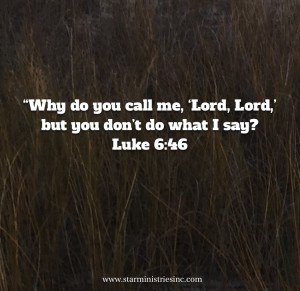 Matthew 6:24 New International Version (NIV)
24 "No one can serve two masters. Either you will hate the one and love the other, or you will be devoted to the one and despise the other. You cannot serve both God and money."
Having money and the love of money are not the same things. The love of money is an issue of the heart. Money is a tool for exchange. It is used to grow business, to move things, to change things, to grow relationships through investing. We use things….we love people. We don't love things.  We value life and people. If at any time you move from loving people to seeing them as only tools–assets or liabilities–there is an issue with the heart. Money can be used to build homes for the needy, to send the Gospel across the nations, and to assist in times of crisis. 
Once a person begins to serve money, they will do anything to get more of it. It can cause a person to become more self-sufficient than God-conscious. It can cause a person to betray their own family and associates–just like Judas. Be on guard about your need of Jesus as LORD and Savior. The Bible says, "Why do you call me, 'Lord, Lord,' but you don't do what I say" (Luke 6:46). If we love God, we will obey His Word. 
#telltheworldaboutJesus
#knowingGodandmakingHimKnown
BOOKS BY DR. DEBORAH STARCZEWSKI
GOD'S PRICELESS TREASURE (How To Overcome Challenges, Be Transformed and Know Your Purpose)…learn how to move from pain to purpose, drama to destiny, from a mess to a message, from trials to triumph through turning to Jesus Christ. (Published 2011) 
A LEAP OF FAITH (25 Days At The Mercy Seat)….the full account of how God raised my husband from death, healed him from two open-heart surgeries and two strokes, and how the story of my father's passing and my son's surgery in 2005 intertwined in 2012. Learn that we live under an OPEN HEAVEN because of the finished work of Jesus Christ. This book will give you hope to believe God for anything and has prayers and confessions you can pray over yourself and others as well. 
THE MIDNIGHT HOUR (Will America Turn Back To God?) ….a must read for all. 
All available on Amazon, Barnes & Noble, www.starministriesinc.com and other distributors. 
Trackback from your site.