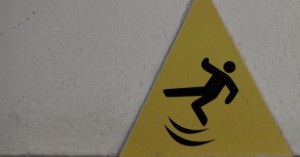 Backsliding is when a born again-believer in Christ turns back to sin or refuses to submit to the Word of God and to God's will in his/her life. The symptoms are made manifest in outward actions which signify the real problem:
the attitude of the heart.
Backsliding is when you make a choice to do your own thing and act out your own fleshly desires that go against the Word of God and opposes God's will.
(1 Corinthians 3:3; Proverbs 14:14).
---
What Scripture Says
"Nevertheless I have this against you, that you have left your first love. Remember therefore from where you have fallen; repent and do the first works, or else I will come to you quickly and remove your lampstand from its place unless you repent"
(Revelation 2:4-5).
"If we confess our sins, He is faithful and just to forgive us our sins and to
cleanse us from all unrighteousness"
(1 John 1:9).
"Therefore He is also able to save to the uttermost those who come to God through Him, since He ever lives to make intercession for them"
(Hebrews 7:25).
"But when he came to himself, he said, "How many of father's hired servants have bread enough and to spare, and I perish with hunger! I will arise and go to my father, and will say to him, Father, I have sinned against heaven, and before you"
(Luke 15:17-18).
"…let him return to the Lord….for He will abundantly pardon" (Isaiah 55:7).
"I will heal their backsliding, I will love them freely…" (Hosea 14:4).
---
Does God Condemn Backsliders?
God does not condemn us. Our own wicked desires acted out and backslidings do that for us (Jeremiah 2:19). Nor did Jesus come to condemn, but to give us life abundantly (John 10:10). Therefore, if you will confess your sins, God will forgive you (1 John 1:9). Choose to ask for forgiveness, receive and then forgive yourself.
Forgive those you have mistreated you or wronged you. Go to anyone you have mistreated or resented and ask their forgiveness. Make restitution in the ways you can for the wrongs you have caused.
If you are not baptized in the Holy Spirit (Luke 11:13), all you have to do is ask the Lord for this gift and receive! The Holy Spirit will help you grow in your daily walk with the Lord Jesus Christ and His ways. He will enable you to overcome sin as you submit to the Word of God in your life. He will also empower you to be more like Christ, give you guidance, comfort you, reveal hidden truths to you, and equip you with the gifts and qualities of God (Acts 1:8; John 14:16; 1 Corinthians 12; Galatians 5:22,23).
As you pray, thank God for His mercy and compassion that are new every morning. Thank Him for taking you back into His loving grace and for restoring peace to your soul (mind, will and emotions) and restoring joy to your life.
---
Suggested Bible reading:
2 Chronicles 30:9 Grace assured when you repent
Psalm 32:1; 145:15 Blessed and upheld in the Lord
Isaiah 43:18,19; 44:22 Old things are passed away, the new redeems
John 3:17 No condemnation in Christ Jesus
Trackback from your site.