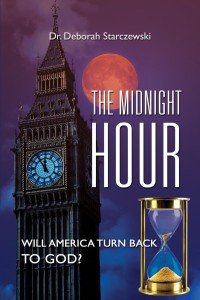 PRAY AND ASK GOD FOR SUCCESS….look at what happened with Nehemiah when he prayed and asked God for success. 
Nehemiah 1:10 "They are your servants and your people, whom you redeemed by your great strength and your mighty hand. 11 Lord, let your ear be attentive to the prayer of this your servant and to the prayer of your servants who delight in revering your name. Give your servant success today by granting him favor in the presence of this man."I was cupbearer to the king.
Nehemiah prayed and asked for success…..Then the King sent Nehemiah to Jerusalem where he inspected the walls, built and and repaired them. God's heart is always for restoration and bridging the gap between man and God. God connects people on purpose for His divine purposes in the earth. Ask God what HE would have you to do with Him. Have a willing heart to partner with God. STEP OUT AND OBEY HIM. Prepare to stand out and stand alone…knowing God is with you. 
God is calling us to bridge the gap between the lost and Him as we share the love of Jesus Christ. Broken bridges are appearing in families, in business, and even in churches. Stay in the Word, read the Word, pray the Word and renew your mind….allow the water of God's Word to wash away doubt, unbelief, depression, corruption, and every fiery dart the enemy sends. 
I believe that before the end of the age, the world will look at the church and see a family that can be trusted because they walk in love and their word is their bond. The strength of our witness will be determined first by how much we trust God's Word and then by how much our own word can be trusted. Sometimes the very test (or storm) we are walking through has been totally ordained by God because people will see and witness the power of God to withstand the battle that rages. Reflect on the life of Joseph and remember that God is for us and not against us. Our part is to believe God and choose to do the right thing. Make sure your relationship with God is first priority. Be a God-pleaser, not a man-pleaser. God is more concerned with the inward purity of our hearts…than any outward appearance to man. Be a bridge builder and point people to Jesus. #telltheworldaboutJesus 
(Excerpt from THE MIDNIGHT HOUR…Will America Turn Back To God…published 2015…available on-line on Amazon, Barnes & Noble, www.starministriesinc.com)
BOOKS BY DR. DEBORAH STARCZEWSKI
GOD'S PRICELESS TREASURE (How To Overcome Challenges, Be Transformed, And Know Your Purpose)…learn how to overcome in life through turning to Jesus. Move from drama to destiny, pain to purpose, a mess to a message, and trial to triumph. 
A LEAP OF FAITH (25 Days At The Mercy Seat)….a book that will keep you turning the pages…filled with supernatural encounters and hearing the voice of God..for the saving of lives. 
THE MIDNIGHT HOUR (Will America Turn Back To God?) …a must read for all.
Never doubt God's love. There is something quite beautiful and amazing about God's capacity to cause all things to work for good–because of Jesus.
"How blessed is the man whose strength is in THEE: in whose heart are the highways to Zion! Passing through the valley of Baca, they make it a spring" –Psalm 84:5-6.
Baca means "weeping."  Most people have had times of weeping when hearts and hopes feel crushed in this life through some crisis, hardship, betrayal, or devastation. 
Do not ever doubt God's love. Remember, He answers prayer in ways we might not think. He always does it in ways so we know it's HIM. He goes to extreme measures to make Himself known. 
Because God has placed in our hearts "highways to Zion," when we pass through valleys; we do not live in them. We pass through with Jesus. Once we are on the other side of weeping (having experienced extreme heartbreak, betrayal, and hurts) our Redeemer makes our valley experience into "a spring." The very thing that overwhelmed us, no matter if it was for a season or even years, in time, will refresh us because we know that God was with us through it all. We look back and see His Hand behind the scenes of the past, and know He is with us in the present and whatever the future may hold. We are able to share of His goodness because we have a new testimony. 
Has someone hurt your deeply? Has the enemy isolated you and caused you to doubt God's love? Never forget—even the hairs on your head are numbered. God cares deeply. It is His great love for us that redeems our hardships. He brings good out of what was meant for evil—remember the story of Joseph in God's Word. He was betrayed by his brothers and they left him to die. He was unjustly accused by Potiphar's wife, imprisoned and forgotten by all EXCEPT GOD. God watched Joseph's reaction to difficulty and was with him through it all. Rich or poor, blessed or persecuted, Joseph served God. Joseph was on trial before men—but was found innocent by God. God used everything Joseph went through to shape him for His purpose. 
God uses our redeemed hardships to train us to deliver other people. Jesus was a man of sorrows. He was One who was acquainted with grief. Yet in all of what He walked through on earth, His suffering was the Father's means of acquainting Him with the feelings of mankind's pain and need. What have you walked through that someone else needs to hear to make it through? 
Do not forget, while we were yet sinners, Jesus Christ died for us. If we will choose to submit and surrender to God's plan to be formed in us, God will take the sorrowful things we have walked through to enlarge our hearts and fill us with overflowing compassion. Only when we have been acquainted with grief, can we be anointed with true compassion from above to deliver others. 
As we were driving to a luncheon this week, we passed by a shopping center and saw what appeared to be some sort of equipment that made me think of Haman's gallows in the Book of Esther. The Lord spoke to my heart and reminded me that the plots and traps people set for others, they will be caught in them instead. 
The Bible says: "So they hanged Haman on the gallows that he had prepared for Mordecai. Then the king's wrath was pacified" (Esther 7:10). Like Esther, we can now come before the King of kings and tell him exactly how we feel, what is on our heart, and what is troubling us—the evil plotted against God's people that the Holy Spirit has revealed. 
After seeing the hanging pole (or gallows), I chose to turn around and take a picture. It took all of two minutes. I circled through the parking lot, stopped and took the picture, and proceeded out again to the light at the intersection. Interestingly enough, the jeep in front of us had a wheel cover with the word problem upside down, and just over it in white were the words NO PROBLEM.  I knew God was making Himself known to us, and letting us know the obvious. Problems are NO PROBLEM for God. Amen. I know that someone is shouting high praises to Heaven now after reading this as well. 
Then the car in front of us at the next light had a sticker in the window with a circle on it. Inside the circle were two hearts and a CROSS. God wants us to be alert to Him to see what He is revealing. We can see manifestations in the natural of what is happening in the spirit realm—if we are alert and in-tune to God. Because God is Love, He is a communicator. In fact, God is always communicating with us. Being sensitive to the Holy Spirit is an important part of successfully navigating life. 
Be assured, God knows the number of hairs on every head, and HE knows exactly what you or someone you love is walking through right now. He will avenge you and make every crooked place straight. He is long-suffering and waits to give people time to repent. But God doesn't wait forever. Time is short—eternity is forever—heaven and hell are real. We must choose: LIFE or DEATH.
God has not promised to keep us from valleys of pain and sufferings, but He has promised to make us fruitful in them. As we remain faithful to God in the trials of life, the likeness of Jesus Christ shall emerge in our spirits—thus Christ revealed to those around us. Other people will see the light in us as we stand strong and shine with the glory of God. 
God's love and mine,
Deborah 
BOOKS BY DEBORAH STARCZEWSKI
GOD'S PRICELESS TREASURE (How To Overcome Challenges, Be Transformed and Know Your Purpose)….published 2011 by Charisma/Creation House Press. Learn how to move from drama to destiny, pain to purpose, a mess to a message, a trial to triumph through turning to Jesus Christ.
A LEAP OF FAITH (25 Days At The Mercy Seat)…the full account of God's miraculous intervention, resurrection power, dreams, visions, and spirit-led living. You won't be able to put the book down. God raised my husband from death, healed him from two strokes and walked with us through his two-open heart surgeries. Read and see the stories unfold of my daddy's passing to heaven, our son's first open-heart surgery, and the continuing miracles. This book will give you hope to believe God again for yourself, your family, and the nations.
THE MIDNIGHT HOUR (Will America Turn Back To God?)…a must read for all.
Available on Amazon, Barnes & Noble, www.starministriesinc.com and other distributors.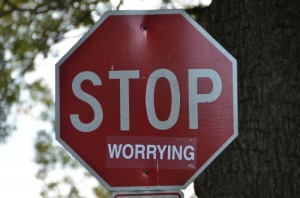 "And your ears will hear a word behind you, saying, This is the way; walk in it, when you turn to the right hand and when you turn to the left" (Isaiah 30:21). 
It's important to heed warnings from God. It's like driving your car down the road, seeing a sign that says "Detour," "One Way," "Curve Ahead," and heeding the signs to avoid getting into an unsafe situation. It's the same in our walk with God. 
God sends signs and warnings along our path in life as well. If you will heed the warnings, you will be able to safely remain on course. Always follow peace in your heart and you will be going in the right direction. 
Always listen to God—obey the leading of His Holy Spirit. Only God can be counted on to never fail you. If you have failed to heed a warning or several from God, there is still hope. Take time to read 1 John 1:9. 
"If we confess our sins, he is faithful and just to forgive us our sins, and to cleanse us from all unrighteousness."
When trouble starts in life, too often people listen to the wrong people—the naysayers. Don't listen to the "What if's" from other people. Keep your trust in God, your focus on Him, and seek the LORD for His direction…even in the midst of difficult circumstances. Don't react—stay calm—stay in peace—and wait on the Lord. Trust Him! 
"As for you, be calm and cool and steady" (1 Timothy 4:5). 
With God, all things are possible. In 2012, the LORD allowed me to see the stop sign above on the corner of Vail Avenue and Randolph Road in Charlotte. It was in a time of great need–my husband was in the hospital at Mercy. God raised him from death, healed him from two strokes, and walked with us through his two open heart surgeries. God was faithful then and He is still faithful today. If you need encouragement, take time to read A LEAP OF FAITH (25 Days At The Mercy Seat) …available on Amazon, www.starministriesinc.com, xulon.com and other book distributors. It will give you increased faith to believe God for anything. Make sure to pray the confession prayer inside the book. Always read God's Word…abide In Christ through prayer and study. It will change your life forever. 
God bless you and stop worrying. God is in control. I don't know what you're walking through, but God is with you. He is full of mercy and grace and brings justice to all. The Blood of Jesus covers you–the Blood answers from the Mercy Seat in Heaven–as believers in Christ, we are seated with Him in heavenly places–and we win in the Courts of Heaven. 
HIS LOVE and mine, 
Deborah Starczewski 
BOOKS FOR ENCOURAGEMENT
GOD'S PRICELESS TREASURE (How To Overcome Challenges, Be Transformed And Know  Your Purpose)…a great in-depth book on God's plan for your life and moving forward after heart-wrenching experiences. You can move from drama to destiny by turning to Jesus. A great read for couples and those seeking to get married. 
A LEAP OF FAITH (25 Days At The Mercy Seat)…the amazing ways the LORD led will keep you turning the pages and give you a glimpse of the amazing love of Father God. A must read for all. A modern day resurrection story. 
THE MIDNIGHT HOUR (Will America Turn Back To God?)…a must read for all.