If you will choose to love people right where they are—love will light the way. Everyone is on their own journey in life. How does God see a young mother who is struggling with rage, or a young father who is struggling with his temper? How does God view a child who is crying out for help with pain from being bullied at school? 
Jesus paid the price in full for sin—and it is nailed to the cross. God has rescued us from any possibility of a curse. The Bible says so and that settles it. Christ has rescued us from the curse pronounced by the law. When he was hung on the cross, he took upon himself the curse for our wrong-doing. For it is written in the Scriptures, "Cursed is everyone who is hung on a tree"' (Galatians 3:13). 
That is great news my friends. The powerful truths found in God's Word are life sustaining and enable us to extend the same life to people who are distraught and caught in the tangled web of sin—no matter if it is their own doing, or someone else's. None of us have arrived–we have all fallen short of the glory of God. 
When a person knows that someone cares about them, no matter the distance, it's like a breath of fresh air and rest for the soul. Confession is good for the soul and brings healing. Choose to be a safe place for others to share their hurts so they can move forward to healing. A safe place is where the intent of the heart is for healing and restoration. 
Many Christians wonder will God ever answer their prayers–to heal a relationship, repair a marriage, to bring back a prodigal child, to heal a sibling, to save a lost parent. Many times after we pray, things seem to get worse rather than improve. I've got great news– be reassured in the fact that your heavenly Father is at work behind the scenes on your behalf and in the lives for whom you are praying. 
It is time to plant hope in others through Jesus Christ—the Blessed Hope. Learn to love people right where they are in life. If you don't know how to help them, ask God. He will lead you in the right direction. 
You can't clean a fish till you catch it ….and God doesn't expect us to get cleaned up before we come to Him. (That is the beauty of God's grace and mercy). Choose to intentionally extend grace and mercy to those in need of help. 
God extends open arms to all. Don't live another day thinking, that just maybe, because one trial hits right after the next, that your life is off course. Take time to turn to God's Word and read about the trials and tribulations of those who submitted their lives fully to Jesus and followed Him. It wasn't a rose garden with sweet smelling flowers perfectly lining a yellow brick road. 
God uses our trials and tribulations to prepare us to receive the blessings of His divine favor. He uses trials to position us in new platforms to touch the masses in need of a Savior—His name is JESUS!
Let me tell you one more thing—one of my favorite verses. I remember over twenty years ago how the Holy Spirit led me to a special service at a specific church and I heard a speaker share this verse: "No eye has seen, no ear has heard, and no mind has imagined what God has prepared for those who love Him" (1 Corinthians 2:9). I will never forget that day—hearing that man say, "God changed the entire order of this service for someone to hear this word tonight."  That is the amazing love of our heavenly Father. Don't you dare give up. Don't you dare stop short of all God has for you—keep moving forward IN CHRIST! 
Don't fall for the trap of Satan and don't believe his lies. Don't listen to religious spirits or those who point fingers—turn to our loving Heavenly Father that has open arms for you. Turn to God and His Word—our map for success in life. 
You can become a world changer. God has removed every barrier and limitation to reveal the fullness of His glory in Jesus. "We all, with unveiled face, beholding the glory of the Lord, are being transformed into the same image from one degree of glory to another. For this comes from the Lord who is the Spirit" (2 Corinthians 3:18). Everything we need comes from God's presence, and He does not withhold it from us. Choose to renew your mind in the Word of God–read and pray God's Word.  It's the only way to experience the transformation God promised in Christ. The River of Life–only found in God–is at work in us to draw the world to JESUS. 
Jesus Christ blesses all who believe in Him with rivers of living water so that we are satisfied in Him and can be a source of blessing and refreshing to others. 
Choose to be fully committed to Jesus. He has great things for you to do WITH HIM. You may be the very one that delivers the greatest love letter ever written–the Bible–to someone in need this upcoming week. Ask the Holy Spirit to help you be more sensitive to His guidance. He will answer that prayer!
HIS love and mine, 
Deborah
BOOKS BY DEBORAH STARCZEWSKI
GOD'S PRICELESS TREASURE (How To Overcome Challenges, Be Transformed and Know Your Purpose)….. how to move from drama to destiny, pain to purpose, and a mess to a message.
A LEAP OF FAITH (25 Days At The Mercy Seat)…the full account of God's divine intervention, resurrection power, and miracles on a daily basis….you will be changed forever. 
THE MIDNIGHT HOUR (Will America Turn Back To God?)… a must read for every leader.
Available on Amazon, Barnes & Noble, www.starministriesinc.com and other distributors
SHIFT HAPPENS (Anthology – with other authors – available on Amazon—-click on Dr. Deborah Starczewski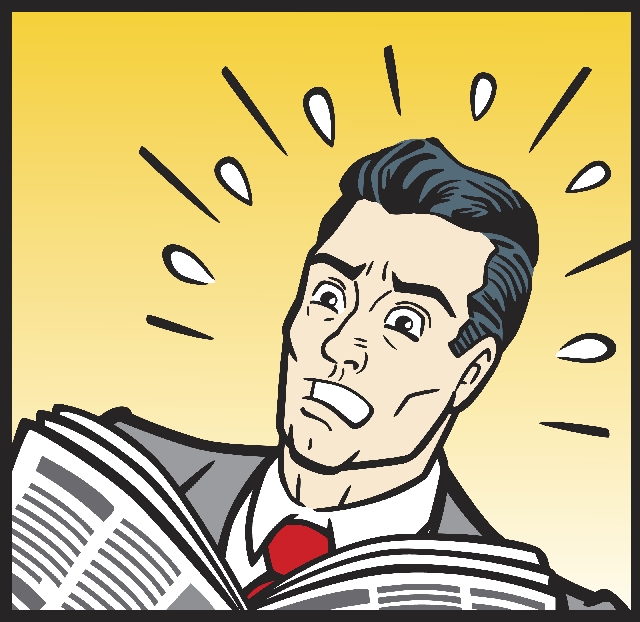 Most every day I talk to someone who is afraid or anxious about something. Perhaps you fear what people think of you, being far away from home, spiders or snakes, failure or rejection, losing a loved one, disease or pain, death—we all long for God's peace in the midst of the storms of life and the daily stresses.
You might be afraid of terrorism with the recent tragedies across the globe and the fear of threats of terror the world is facing due to evil, but let me remind us all it has been said there are 366 or more "fear not" verses in the Bible—one for each day—including leap year.
When God raised my husband from early death at Mercy Hospital, walked with us through his two open surgeries, and healed him from two strokes, there were many times to fear. His first surgery was on leap year day in 2012. My husband is a miracle to be alive. The full account is in A LEAP OF FAITH (25 DAYS AT THE MERCY SEAT) available on Amazon, Barnes and Noble, Xulon Bookstores, etc. It is packed full of real life accounts of God's divine intervention on a daily basis, and filled with the Word of God with specific prayers for you to pray.
A great verse for us all to remember and memorize is: "Behold, God is my salvation, I will trust and not be afraid; For YAH, the LORD, is my strength and song; He also has become my salvation" (Isaiah 12:2 NKJV). Teach it to your children and grandchildren!
Salvation not only means salvation from an eternal hell but everything we will ever need in this life. It means deliverance, rescue, salvation, safety, and welfare. We must choose to say what God says about us in His Word, and not be moved by fear. We need to be reminded to "Fear not" and trust God everyday.
The Bible is a great manual that trains us how to respond to all life situations and difficulties through prayer and trust in the Lord. Our part is to read it and apply it to everyday life.
Whatever you are facing today, no matter how small or large it may actually be, turn to God like David did in Psalm 56.
When I am afraid,
I will trust in you,
In God, whose word I praise,
In God I trust; I will not be afraid.
What can mortal man do to me?
(Psalm 56:3-4)
If you're not experiencing any fear, go ahead and pray in advance. A time of strength is the best time to pray because that is what Jesus taught us to do in His Word: "Watch and pray" with Jesus, preparing your heart in advance to take refuge in the Lord when temptation comes.
Develop the habit of keeping your eyes fixed upon Jesus, always turning to His Word, and facing each day with the Word of God. You don't have to live daily life in fear-based thinking.
God has a great plan for your life. (Jeremiah 29:11). He came that we might have life and more abundantly (John 10:10).
Now—read the next verse in Isaiah:
"Therefore with joy you will draw water from the wells of salvation. And in that day you will say:
"Praise the LORD, call upon His name;
Declare His deeds among the peoples, Make mention that His name is exalted. Sing to the LORD, For He has done excellent things.
This is known in all the earth."
…" (Isaiah 12:3-5 NKJV)
You will find that when you begin to share the awesome things God has done in your life, your faith will arise and you will be reminded that God did miracles then, He provided when, He took care of me then—and He shall do it again!
Be blessed today! God is in control.
"And we know that God causes everything to work together for the good of those who love God and are called according to His purpose for them" (Romans 8:28).
GOD LOVES YOU!
HIS love and mine,
Deborah Starczewski
When searching for God's will or direction in your life regarding a decision you are facing or a certain aspect of your life, rest assured that God has a plan and purpose for your life (Jeremiah 29:11), a master plan. If you seek Him prior to making a decision instead of running ahead without His direction, God will direct your path and meet your needs. The Bible instructs us to seek God in all our ways and not to lean on our own understanding (Proverbs 3:5-6).
Anxiety and stress occur when you rely on your individual strength rather than on God and His Word. In most cases, when anxious you allow your human nature to convince or persuade you that God is unable to handle the situation. The Bible instructs us to cast our cares upon Him for He cares for us (1 Peter 5:7).
---
Scriptural Guidelines
"Trust in the Lord with all your heart, and lean not on your own understanding; in all your ways acknowledge Him, and He shall direct your paths" (Proverbs 3:5-6).
"But seek first the Kingdom of God and His righteousness, and all these things