GOD HONORS HIS WORD….It's resurrection time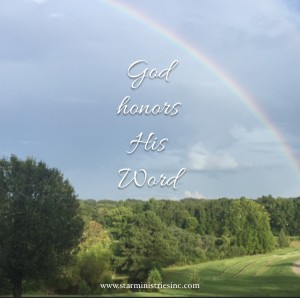 I don't know about you, but I know the enemy comes right before breakthrough to hinder, frustrate, distract, and to get you to operate in fear. The devil is a liar. Let me tell you, brothers and sisters, God raised my husband from the dead, healed him through two open-heart surgeries, healed him from two strokes…and he is still alive. (The full account is in my second published book: A LEAP OF FAITH (25 Days At The Mercy Seat). 
Jesus is alive and He is seated at the right hand of the Father God, interceding for us that our faith will not fail. You pull yourself up, raise your hands high toward the heavens, and declare the Word of God with me now. Get up on your feet and praise the God of Heaven and Earth, the Creator of All! He wants to raise you up to represent Him in the earth! God honors His Word and it is Resurrection time!
Psalm 63
"You, God, are my God, earnestly I seek you;
I thirst for you, my whole being longs for you, in a dry and parched land where there is no water. 
I have seen you in the sanctuary and beheld your power and your glory (Psalm 63:2)….
One Sunday morning during worship, the Holy Spirit opened my eyes to see the Lord walking in the sanctuary, clothed in a cream linen cloak. The Spirit spoke to my heart to sit down, right in the middle of worship, and to read Psalm 63:2. When I read it, I knew God was confirming what He just allowed me to see. That is the amazing love of our Heavenly Father. 
So if the devil is raging, and the attacks seem relentless, know this; God is on the throne and He is for you, not against you. Stand strong and prophesy what God says about you and over your circumstances. 
Because your love is better than life, my lips will glorify you. I will praise you as long as I live, and in your name I will lift up my hands. 
I will be fully satisfied as with the richest of foods; with singing lips my mouth will praise you.
On my bed I remember You; I think of You through the watches of the night. Because You are my help, I sing in the shadow of your wings.
I cling to you; your right hand upholds me.
Those who want to kill me will be destroyed; they will go down to the depths of the earth. They will be given over to the sword and become food for jackals. 
But the king will rejoice in God; all who swear by God will glory in Him, while the mouths of liars will be silenced."
(Psalm 63 NIV).
HIS love and mine,
Deborah 
BOOKS FOR ENCOURAGEMENT BY DEBORAH STARCZEWSKI
A LEAP OF FAITH (25 Days At The Mercy Seat)….the full account of God raising my husband from death and healing him….the story will keep you turning the pages.
GOD'S PRICELESS TREASURE (How To Overcome Challenges, Be Transformed And Know Your Purpose)…..move from drama to destiny by turning to God.
THE MIDNIGHT HOUR (Will America Turn Back To God?)…. a must read for every Pastor, leader, and family. 
Available on Amazon, Barnes & Noble, www.starministriesinc.com and other distributors 
Trackback from your site.